The Cinephile

Add The Cinephile as a friend

The Cinephile will be notified and will have to accept this friendship request, to view updates from The Cinephile and their ratings you must follow them.

Remove The Cinephile as a friend



Recently added
Movies
TV
Games
DVDs
Music
My feed
About me
Name:
Derek, D-rock, Derek X, Mr. X, Bigfoot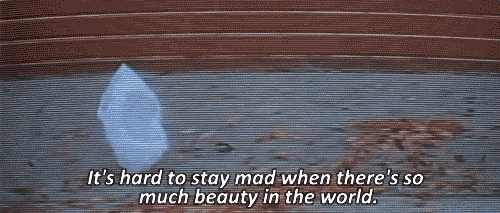 I know deep down I adhere to this quote, it's just tough sometimes to abide by. Either way, it remains a very powerful quote from a fantastic movie.
My Best Picture Nominee Rankings (2016):
1. Manchester By the Sea
2. Hacksaw Ridge
3. Fences
Interests:
movies, animals, writing, occasional gaming, obsessive compulsive actions, sports, including fantasy sports, Muay Thai (Hopefully starting up again soon), worrying about all that exists, dumbbells, coffee, food that isn't good for you, daydreaming, people watching.
A Quick Summary:
I enjoy all films, including the occasional CGI- fest, but hardly ever watch them. My current favorite genres are anything from back in the day, modern day thrillers and action films, and pretty much anything else. I consider myself a film buff, but still have a lot of work to do. Cinema is my number one passion, and that's mainly what I'm thinking about, or participating in more often than not. I try widening my array of the stuff I do watch, for that is the way to really become educated in this art form. I watch films for many reasons, including escapism, entertainment, to analyze them, for the actors, the acting, and because I just flat-out love to, and take them very seriously as an art form. My ratings are mainly very strict, as a film must impress me to a relatively large extent for it to receive even a 4/5 (8/10) star rating. I also have a different criteria for each genre, as each of them are ultimately aiming at different elements. That's why certain "WTF?" films will be given a relatively high rating from me. Most are guilty pleasures, or just underrated in my opinion.
I hope you enjoy yourself on Listal, as it's truly a great site. Also, NO SPAM FRIEND REQUESTS, it's become quite a nuisance. One more thing: If you rate 80 or 90 percent of your films 5 stars or a half star, please don't expect me to add you or accept your request, :)
How I rate films:
(Differs between genres)
- A
DISASTER
in every possible way.

- An
UTTERLY ATROCIOUS
"Film" with no redeeming qualities. Except for maybe incidental humor.

- A
BAD
film, not really much different from a 1 star rating. Maybe a couple alright moments.

- Still a
PRETTY BAD
movie, just with one or two more positive aspects.

-
MEH
, not very worthwhile. The majority of these pass the time, but hardly do anything for me. I was most likely VERY disappointed, depending on the genre. Or, I enjoyed it, but not nearly enough.

-
DECENT/SOLID
, worthwhile for the most part, and actually pretty good. I may or may not see it again.

- A
GOOD/DAMN GOOD
movie, depending on the flick itself. Worth owning and seeing again.

- A
VERY
Good movie, not far from being a great one, and it should be on my shelves sometime.

- A
FANTASTIC
motion picture, and almost a guaranteed spot on my 'favorite movies' list.

- A
MASTERPIECE
pure and simple. One of the best films ever made. The rarest of the rare. Only 28 films on my list have this honor.
How I rate television shows:
Why this in addition to how I judge films?
Television is on a whole different spectrum for me. I'm harder on them for some reason or another.
- One of the worst shows ever made. A rare sight.

- Still not worth any of your time. Just horrid.

- Still horrible.

- A very bad series....still.

- It remains a borderline bad television show. Not worth anything.

- An O.K show, but I won't be watching it again.

- Not so bad, it could be watched again, but chances are slim.

- Very much worth my time. Not a favorite, but still good.

- An extremely good show, sometimes great, and possibly one of my favorites.

- One of the greatest shows ever made, and a definitive favorite of mine. Another rare sight.
Note:
Movies marked as "Watched" with no rating means I need more time to properly dictate a score. I need to mull it over for awhile. Or, in rare cases, I don't remember everything from it.
Occupation: Food Industry
Collection stats
Lists
About my collections
Movies:
I collect Dvd's and Blu-ray's whenever I can. A.K.A when I have money to spend on them. I'm trying to build my collection the best I can.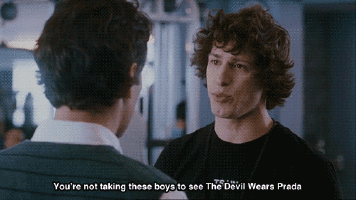 Video Games:
I have a wide array of video games, ranging from the Nintendo 64, to the original X-box and the X-box 360. As for the computer, I only occasionally play certain games. I don't collect very many games nowadays, but will acquire them when needed.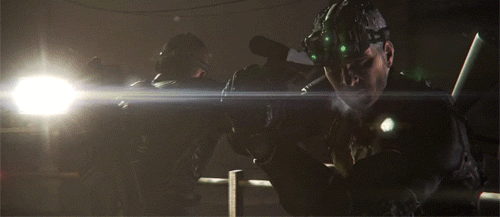 Music:
I NEVER buy music, just listen to it pretty often, and am not by any means a fanatic. I am just your normal every day music listener, not something I'm passionate about.
Note:
I have a lot of reviews from awhile ago that I have not yet revised or deleted, and they obviously aren't very good. Just please pay attention to the more recent ones. The old reviews in which will be changed will have an asterisk* in the title.
Pictures







Comments